Raccoon City is a place introduced at the end of Chapter 25 and beginning of Chapter 30. This area has 4 routes and the final one. (Act 5 and 6)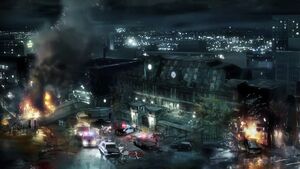 Team Routes
Edit
Venis' Route
Edit
Venis
Chiara
Cpend7
Heihachi
Ryu
Ken
Akuma
John
Amalia
Robo
Cosmo
Homer Simpson
Bart Simpson
Ulala
Heavy
Medic
Scout
Amy's Route
Amy Rose
Armor King
Erica
Gemini
Bahn
Dylan Dog
Phoenix Wright
Goku
CD-I King
CD-I Link
CD-I Zelda
Mario
Luigi
Hank Hill
Travis Torchdown
Geno
Brian
Chris' Route
Edit
Chun-Li's Route
Edit
Venis' Route
Edit
15 Zombies
5 Red Arrmer
6 Shadow Knights
Disco Zombie (Mini Boss)
Amy's Route
Edit
4 Big Boos
15 Boos
8 Zombie Goombas
King Boom Boo (Mini Boss)
Chris' Route
Edit
10 Zombies (Ghosts N Goblins)
4 Lizardmen
2 Gorluks
Astaroth (Sub Boss)
Chun-Li's Route
Edit
3 Darkstalkers
2 Trevenants
5 Gastlys
Blossomon (Sub Boss)
Last Route (Act 5)
Edit
Shan Yu (Inuyasha fights him)
Bowser (Erica fights him)
Ciseaux (Gemini fights him)
Aya-Me (Yoshimitsu fights her)
Gravimon (Hank Hill and Travis Torchdown fights him)
Lord Raptor (Homer Simpson and Bart fights him)
Princess Shroob (Chiara fights her)
Elder Princess Shroob (Dillon fights her)
Mr. Freeze (Regina fights him)
2 Bartholomew Kumas (Kasumi and Ayane figths both of them)
Irate Gamer (Robo fights him)
Best Hercules (Zero fights him)
Firebrand (Heavy, Scout and Medic fights him)
Ronnie McDoggle (Mega Man and Ulala fights him)
King Ghidorah (Future Trunks and Future Gohan fights him)
Gekko Moriah (Chun-Li, Lei Wulong and Cyborg fights him)
Stockny Gat (Saeko fights him).
Last Route (Act 6)
Edit
Albert Wesker (Main Boss 1#) (John fights him)
Nemesis (Main Boss 2#) (Venis fights him)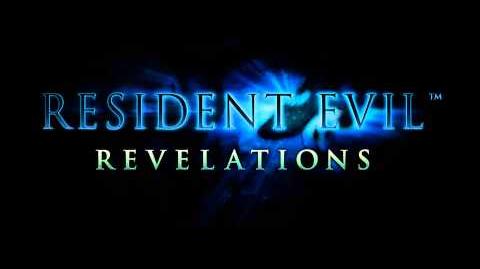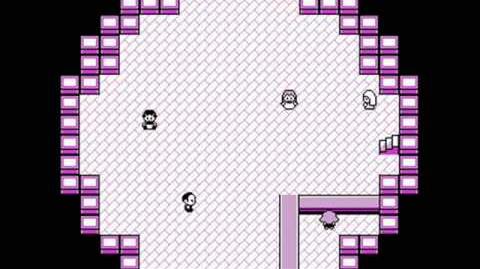 Ad blocker interference detected!
Wikia is a free-to-use site that makes money from advertising. We have a modified experience for viewers using ad blockers

Wikia is not accessible if you've made further modifications. Remove the custom ad blocker rule(s) and the page will load as expected.